Well-known member
NullCave Friend
Messages

129
Reactions

336
I have noticed that recently people have begun using Zip files that are password protected and Mega Downloads requiring Decryption keys.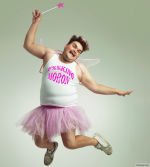 Come on Guys/Gals, is this really necessary???

I know you love getting LIKES and responses, but jeeze....do you really feel that good forcing a response???

All you are doing is filling up the forum with useless and pointless CLUTTER making it hard to get to ACTUAL HELPFULL RESPONSES!!!!

Instead just post a lot of good resources and get HONEST LIKES and comments. Passwords get lost and Decryption keys are a pain in the arse....



Who else agrees with Me?
​
Aloha,
Psycho
Last edited: